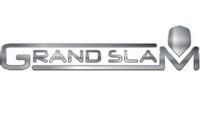 Grand Slam Of Darts 2008
Der Grand Slam of Darts wird zum zweiten Mal ausgetragen. Das Besondere an diesem Turnier ist, dass sowohl PDC Spieler als auch WDF / BDO Spieler gegeneinander antreten. Mit Anastasia Dobromyslova ist auch erstmalig eine Frau dabei. Die Ergebnisse und Statistiken des Vorjahres können hier eingesehen werden.
Das Turnier beginnt am Samstag, dem 15. November 2008, wenn alle 32 Spieler in der Gruppenphase jeder gegen jeden spielen werden.
Sonntag werden die Gewinner und Verlierer des Vortages jeweils gegeneinander spielen. Montag werden dann die letzt möglichen Gruppenpaarungen A-D ausgetragen, während die letzten Gruppenspiele E-H am Dienstag stattfinden werden.
Zum persönlichen Erfahrungsbericht des Grand Slam of Darts 2008
Auslosung und Ergebnisse des Grand Slam of Darts 2008
Samstag, 15. November, 13 Uhr bis 18 Uhr:
Adrian Lewis 2-5 Denis Ovens
Andy Hamilton 5-3 Brian Woods
Robert Thornton 5-3 Gary Mawson
John Part 5-1 Anastasia Dobromyslova
Phil Taylor 5-0 Phill Nixon
Mark Webster 4-5 Colin McGarry
Kevin Painter 2-5 Darryl Fitton
Terry Jenkins 5-4 Darin Young
Samstag, 15. November, 19 Uhr bis 24 Uhr:
Vincent van der Voort 4-5 Andy Jenkins
Wayne Mardle 0-5 Kevin McDine
James Wade 5-1 Niels de Ruiter
Gary Anderson 4-5 Paul Nicholson
Raymond van Barneveld 5-1 Kirk Shepherd
Alan Tabern 5-3 Simon Whitlock
Mervyn King 5-1 Michael van Gerwen
Colin Lloyd 4-5 Wes Newton
Grand Slam of Darts Spielberichte Tag 1
Sonntag, 16. November, 13 Uhr bis 18 Uhr:
Simon Whitlock 5-0 Brian Woods
Gary Mawson 5-0 Kirk Shepherd
Vincent van der Voort 5-1 Phill Nixon
Mark Webster 5-0 Michael van Gerwen
Kevin Painter 2-5 Gary Anderson
Terry Jenkins 5-3 Colin Lloyd
Adrian Lewis 5-0 Niels de Ruiter
Anastasia Dobromyslova 4-5 Wayne Mardle
Grand Slam of Darts Spielberichte Tag 2, Nachmittag
Sonntag, 16. November, 20.30 Uhr bis 24 Uhr:
Mervyn King 5-3 Colin McGarry
Andy Hamilton 5-1 Alan Tabern
Darryl Fitton 5-2 Paul Nicholson
Wes Newton 5-3 Darin Young
Andy Jenkins 5-4 Phil Taylor
Raymond van Barneveld 5-3 Robert Thornton
James Wade 5-3 Denis Ovens
John Part 5-1 Kevin McDine
Grand Slam of Darts Spielberichte Tag 2, Abend
Montag, 17. November, 18.30 Uhr bis 23.30 Uhr:
Phill Nixon 5-3 Andy Jenkins
Alan Tabern 5-1 Brian Woods
Michael van Gerwen 5-1 Colin McGarry
Mervyn King 5-3 Mark Webster
Wayne Mardle 5-3 John Part
Phil Taylor 5-1 Vincent van der Voort
Simon Whitlock 5-1 Andy Hamilton
Kevin McDine 5-2 Anastasia Dobromyslova
Grand Slam of Darts Spielberichte Tag 3
Dienstag, 18. November, 18.30 Uhr bis 23.30 Uhr:
Terry Jenkins 5-0 Wes Newton
Colin Lloyd 2-5 Darin Young
Denis Ovens 5-0 Niels de Ruiter
Raymond van Barneveld 5-3 Gary Mawson
Gary Anderson 5-4 Darryl Fitton
James Wade 5-3 Adrian Lewis
Robert Thornton 5-4 Kirk Shepherd
Kevin Painter 5-4 Paul Nicholson
Grand Slam of Darts Spielberichte Tag 4
Mittwoch, 19. November
18.30 Uhr bis 21 Uhr und 23 Uhr bis 1 Uhr:
Zweite Runde, Best of 19 Legs:
Simon Whitlock 10-8 Andy Jenkins
John Part 2-10 Mark Webster
Phil Taylor 10-8 Andy Hamilton
Mervyn King 10-9 Kevin McDine
Grand Slam of Darts Spielberichte Tag 5
Donnerstag, 20. November, 18.30 Uhr bis 23.30 Uhr:
Zweite Runde, Best of 19 Legs:
Darryl Fitton 10-8 Denis Ovens
Terry Jenkins 10-8 Robert Thornton
Gary Anderson 10-8 James Wade
Raymond van Barneveld 10-4 Darin Young
Grand Slam of Darts Spielberichte Tag 6
Freitag, 21. November, 18.30 Uhr bis 23.30 Uhr:
Viertelfinale, Best of 19 Legs:
Mervyn King 10-8 Mark Webster
Gary Anderson 10-6 Darryl Fitton
Raymond van Barneveld 9-10 Terry Jenkins
Phil Taylor 10-7 Simon Whitlock
Grand Slam of Darts Spielberichte Tag 7
Samstag, 22. November, 20 Uhr bis 23.30 Uhr:
Halbfinale, Best of 31 Legs:
Gary Anderson 14-16 Terry Jenkins
Mervyn King 10-16 Phil Taylor
Grand Slam of Darts Spielberichte Tag 8
Sonntag, 23. November, 20.30 Uhr bis 23.30 Uhr:
Finale, Best of 35 Legs
Phil Taylor 18:9 Terry Jenkins
Grand Slam of Darts Spielberichte Tag 9
---
Die Gruppeneinteilung war wie folgt:
Gruppe A
Phil Taylor
Vincent van der Voort
Andy Jenkins
Phill Nixon
Gruppe B
Andy Hamilton
Alan Tabern
Simon Whitlock
Brian Woods
Gruppe C
Mark Webster
Mervyn King
Michael van Gerwen
Colin McGarry
Gruppe D
John Part
Wayne Mardle
Kevin McDine
Anastasia Dobromyslova
Gruppe E
Raymond van Barneveld
Robert Thornton
Gary Mawson
Kirk Shepherd
Gruppe F
Terry Jenkins
Colin Lloyd
Wes Newton
Darin Young
Gruppe G
James Wade
Adrian Lewis
Denis Ovens
Niels de Ruiter
Gruppe H
Gary Anderson
Kevin Painter
Darryl Fitton
Paul Nicholson
Grand Slam of Darts - Geschichte
Jahr
Sieger
E
Finalist
Preisgeld
Sponsor
2019
v
450.000£
bwin
2018
G.Price
16:13
G.Anderson
450.000£
bwin
2017
M.v.Gerwen
16:12
P.Wright
450.000£
bwin
2016
M.v.Gerwen
16:08
J.Wade
400.000£
Singha Beer
2015
M.v.Gerwen
16:13
P.Taylor
400.000£
Singha Beer
2014
P.Taylor
16:13
D.Chisnall
400.000£
Singha Beer
2013
P.Taylor
16:06
R.Thornton
400.000£
William Hill
2012
R.v.Barneveld
16:14
M.v.Gerwen
400.000£
William Hill
2011
P.Taylor
16:04
G.Anderson
400.000£
William Hill
2010
S.Waites
16:12
J.Wade
400.000£
Daily Mirror
2009
P.Taylor
16:02
S.Waites
400.000£
PartyPoker
2008
P.Taylor
18:09
T.Jenkins
356.000£
PartyPoker
2007
P.Taylor
18:11
A.Hamilton
300.000£
PartyBets
E=Endstand