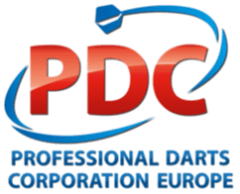 Hungarian Darts Trophy
PDC European Tour 2021
Die Hungarian Darts Trophy ist das erste von insgesamt zwei Turnieren der PDC European Tour. Sie findet vom 3. bis 5. September 2021 erstmals in der Papp László Sportaréna, Budapest, Ungarn, statt.
Die besten 16 Dartspieler der PDC Pro Tour-Rangliste sind automatisch für den Wettbewerb qualifiziert und gemäß ihrer Platzierung für die zweite Runde gesetzt. Außerdem sind die beiden besten Spieler des jeweiligen Gastgeberlandes erstmals automatisch dabei. 30 weitere Teilnehmer werden über eine Kombination von Qualifikationsturnieren ermittelt.
Alle Spiele werden auf der Bühne ausgetragen. Die gesetzten Spieler greifen am Samstag, den 4. September in das Geschehen ein. Sonntags finden die dritte Runde, die Viertel- und Halbfinale sowie das Finale statt.
Alle Spiele bis zum Viertelfinale werden im Format Best of 11 Legs gespielt, das bedeutet, dass derjenige gewinnt, der zuerst sechs Legs verbuchen kann. Die Professional Darts Corporation gab 2018 für die Halbfinals und das Finale eine Verlängerung der Distanz bekannt. Die Vorschlussrunde wird nun Best of 13 Legs gespielt, das Endspiel im Format Best of 15 Legs.
European Tour 1
Hungarian Darts Trophy Spielplan
William Borland
6:4
Johan Engström
Geert De Vos
6:2
Geert Nentjes
Richard Veenstra
6:4
Keegan Brown
Joe Murnan
6:5
János Végso
Keane Barry
6:3
Thomas Lovely
Adam Gawlas
6:5
Boris Krcmar
Lewis Williams
6:3
Gabor Jagica
Florian Hempel
6:5
Jake Jones
Ross Smith
6:0
Peter Strbik
Alan Soutar
6:1
Jozsef Rucska
Luke Humphries
6:3
Madars Razma
Bradley Brooks
6:5
Adrian Lewis
John Michael
6:5
Steve Beaton
Simon Whitlock
6:4
Darren Webster
Daryl Gurney
6:2
V. van der Voort
Rob Cross
6:4
Ross Smith
Lewis Williams
6:3
Krzysztof Ratajski
Brendan Dolan
6:1
Alan Soutar
James Wade
6:5
William O'Connor
William Borland
6:5
Mensur Suljovic
Luke Humphries
6:2
Devon Petersen
Keane Barry
6:3
D. van Duijvenbode
Nathan Aspinall
6:1
Bradley Brooks
Adam Gawlas
6:5
Jonny Clayton
Joe Cullen
6:3
Geert De Vos
Damon Heta
6:4
Simon Whitlock
José de Sousa
6:3
Joe Murnan
Michael van Gerwen
6:4
Daryl Gurney
Gerwyn Price
6:4
Richard Veenstra
Peter Wright
6:3
Florian Hempel
Michael Smith
6:3
John Michael
Joe Cullen
6:4
Rob Cross
Luke Humphries
6:2
James Wade
Brendan Dolan
6:5
M. van Gerwen
Gerwyn Price
6:4
Damon Heta
José de Sousa
6:2
Nathan Aspinall
Adam Gawlas
6:2
Lewis Williams
Peter Wright
6:0
William Borland
Michael Smith
6:1
Keane Barry


Viertelfinals, Best of 11 Legs
Luke Humphries
6:4
Joe Cullen
Gerwyn Price
6:4
Brendan Dolan
José de Sousa
6:5
Adam Gawlas
Michael Smith
6:2
Peter Wright
Gerwyn Price
7:4
Luke Humphries
Michael Smith
7:5
José de Sousa
| | | |
| --- | --- | --- |
| Gerwyn Price | 8:2 | Michael Smith |
2. Runde
Achtelfinale
Viertelfinale
Halbfinale
Best of 11 Legs
Best of 11 Legs
Best of 11 Legs
Best of 13 Legs
6
J.Cullen
3
G.D.Vos
6
J.Cullen
6
R.Cross
4
R.Cross
4
R.Smith
4
J.Cullen
6
J.Wade
6
L.Humphries
5
W.O'Connor
2
J.Wade
2
D.Petersen
6
L.Humphries
6
L.Humphries
4
L.Humphries
6
M.v.Gerwen
7
G.Price
4
D.Gurney
5
M.v.Gerwen
6
B.Dolan
6
B.Dolan
1
A.Soutar
4
B.Dolan
6
G.Price
6
G.Price
4
R.Veenstra
6
G.Price
6
D.Heta
4
D.Heta
4
S.Whitlock
6
J.d.Sousa
3
J.Murnan
6
J.d.Sousa
6
N.Aspinall
2
N.Aspinall
1
B.Brooks
6
J.d.Sousa
5
J.Clayton
5
A.Gawlas
6
A.Gawlas
6
A.Gawlas
3
K.Ratajski
2
L.Williams
6
L.Williams
5
J.d.Sousa
6
P.Wright
7
M.Smith
3
F.Hempel
6
P.Wright
5
M.Suljovic
0
W.Borland
6
W.Borland
2
P.Wright
6
M.Smith
6
M.Smith
3
J.Michael
6
M.Smith
3
D.v.Duijvenbode
1
K.Barry
6
K.Barry
Finale
Best of 15 Legs
Gerwyn Price
8:2
Michael Smith
Preisgelder der Hungarian Darts Trophy
| | |
| --- | --- |
| Sieger | 25.000 £ |
| Finalist | 10.000 £ |
| Halbfinale | 6.500 £ |
| Viertelfinale | 5.000 £ |
| Letzte 16 | 3.000 £ |
| Letzte 32 | 2.000 £ |
| Letzte 64 | 1.000 £ |
| Gesamt | 140.000 £ |
▶ European Tour 2021 · 2020 · 2019 · 2018 · 2017 · 2016 · 2015 · 2014 · 2013 · 2012