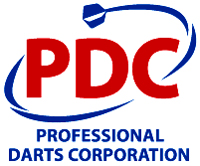 Youth Tour Order of Merit 2014
Bei der Youth Tour handelt es sich um die Nachwuchsserie der Professional Darts Corporation (PDC). Teilnahmeberechtigt sind alle Dartspieler zwischen 16 und 21 Jahren, die sich nicht unter den besten 64 der Weltrangliste, dem PDC Order of Merit, befinden.
Die beiden Führenden der Rangliste, dem Youth Tour Order of Merit, erhalten nach Abschluss der Saison eine Tour Card, die für zwei Jahre gültig ist. Die Plätze drei bis acht können kostenlos an der folgenden PDC Qualifying School teilnehmen.
Zusätzlich steht dem Spitzenreiter ein Startplatz in der Vorrunde der PDC WM zu.
2011 fand die Junioren Serie der PDC erstmals statt, damals wurde das Alter der Teilnehmer auf 14 bis 21 Jahre festgesetzt. 2013 wurde die Youth Tour zunächst in Challenge Tour umbenannt und die Altersgrenze auf 25 Jahre angehoben. Von 2014 an finden eine separate Youth und Challenge Tour statt. Sie werden gemeinsam als Development Tour bezeichnet und halten ein Gesamtpreisgeld von 280.000 £ bereit.
Die PDC Unicorn Youth Tour besteht aus insgesamt 16 Turnieren mit einem Preisgeld von je 5.000 £ mit 1.000 £ für den Sieger.
Endstand 7. November 2014
| | | | |
| --- | --- | --- | --- |
| Position | Name | Events | Preisgeld |
| 1 | van Den Bergh,Dimitri | 13 | £4,325 |
| 2 | Payne,Josh | 16 | £4,125 |
| 3 | Hubbard,James | 14 | £3,050 |
| 4 | Brown,Keegan | 14 | £2,850 |
| 5 | Kenny,Nick | 12 | £2,850 |
| 6 | Robinson,Reece | 14 | £2,825 |
| 7 | Reynolds,Dean | 9 | £2,700 |
| 8 | Hunt,Adam | 14 | £2,550 |
| 9 | Hewson,Sam | 15 | £2,475 |
| 10 | Zuydwijk,Mike | 14 | £2,175 |
| 11 | Hopp,Max | 13 | £1,975 |
| 12 | Killington,George | 10 | £1,825 |
| 13 | Rodriguez,Rowby-John | 11 | £1,800 |
| 14 | Venes,Lewis | 10 | £1,450 |
| 15 | De Vreede,Ryan | 13 | £1,400 |
| 16 | Jones,Jake | 13 | £1,300 |
| 17 | Hayden,Rhys | 12 | £1,200 |
| 18 | Smith-Neale,Adam | 11 | £1,175 |
| 19 | de Kruijf, John | 12 | £1,175 |
| 20 | Kirk,Aden | 13 | £1,100 |
| 21 | van Duijvenbode,Dirk | 15 | £1,100 |
| 22 | Tweddell,Jack | 15 | £1,075 |
| 23 | Thompson,James | 11 | £1,075 |
| 24 | Parry,Kurt | 14 | £1,025 |
| 25 | De Zwaan,Jeffrey | 13 | £975 |
| 26 | Dicken,Matthew | 14 | £925 |
| 27 | Cooper,Liam | 10 | £775 |
| 28 | Voornhout,Kevin | 11 | £750 |
| 29 | Narain,Shaun | 4 | £725 |
| 30 | McCarthy,Josh | 9 | £700 |
| 31 | Evetts,Ted | 12 | £675 |
| 32 | Songhurst,Ben | 10 | £675 |
| 33 | Gardner,George | 9 | £625 |
| 34 | Lennon,Steve | 11 | £625 |
| 35 | Ward,Harry | 13 | £575 |
| 36 | Young,James | 9 | £550 |
| 37 | Newton,Ryan | 11 | £525 |
| 38 | Bridgwater,Kieran | 12 | £525 |
| 39 | Whitworth,Lee | 9 | £525 |
| 40 | Richardson,Joshua | 12 | £500 |
| 41 | Day,Nicholas | 11 | £500 |
| 42 | Head,Sam | 6 | £500 |
| 43 | Hill,Sam | 8 | £450 |
| 44 | Lovett,Shaun Michael | 8 | £425 |
| 45 | Finn,Dean | 8 | £425 |
| 46 | Jones,Ryan | 10 | £400 |
| 47 | Oldroyd,Ben | 7 | £400 |
| 48 | Britten,Jamie | 6 | £400 |
| 49 | Patchett,Jake | 8 | £400 |
| 50 | van de Pas,Benito | 5 | £375 |
| 51 | Roberts,Danny | 11 | £375 |
| 52 | Burns,Charlie | 10 | £375 |
| 53 | Field,Tony | 10 | £350 |
| 53 | Middleton,Krit | 8 | £350 |
| 53 | Patterson,Jordan | 7 | £350 |
| 53 | Walsh,Brandon | 7 | £350 |
| 57 | Budgen,Lee | 7 | £325 |
| 57 | Fuller,Sam | 8 | £325 |
| 57 | Holdstock,Aaron | 10 | £325 |
| 57 | Wilkinson,James | 8 | £325 |
| 61 | de Decker,Mike | 5 | £300 |
| 61 | Fairweather,Aaron | 8 | £300 |
| 61 | Lishman,Tommy | 7 | £300 |
| 64 | Cankett,Sam | 3 | £275 |
| 64 | Green,Dan | 8 | £275 |
| 64 | Hinchcliffe,Cameron | 8 | £275 |
| 64 | Jones,Kacey | 7 | £275 |
| 64 | McArdle,Sean | 4 | £275 |
| 64 | Monk,Brandonn | 6 | £275 |
| 70 | Dean,Dan | 5 | £250 |
| 70 | Esam,John | 6 | £250 |
| 70 | Johnson,Liam | 8 | £250 |
| 70 | Johnson,Sean | 9 | £250 |
| 70 | Loose,Callum | 6 | £250 |
| 70 | Ryan,Sean | 5 | £250 |
| 70 | Unwin,Cain | 7 | £250 |
| 70 | Wilson,Tommy | 6 | £250 |
| 78 | Clark,Andrew | 7 | £225 |
| 79 | Gower,Chris | 5 | £200 |
| 79 | Ryan,Andrew | 4 | £200 |
| 79 | Twinn,Joe | 6 | £200 |
| 82 | Allen,Luke | 5 | £175 |
| 82 | Bryan,John | 6 | £175 |
| 82 | Faragher,Jack | 6 | £175 |
| 82 | Flint,Thomas | 6 | £175 |
| 82 | Jones,Leighton | 7 | £175 |
| 82 | Mayes,Conor | 5 | £175 |
| 82 | Smith,Matt | 4 | £175 |
| 89 | Byrne,Robyn | 5 | £150 |
| 89 | Cheeseman,Ben | 5 | £150 |
| 89 | Lidgett,Daniel | 4 | £150 |
| 89 | Matthews,Jordan | 4 | £150 |
| 89 | Scutt,Connor | 6 | £150 |
| 89 | Smith,James | 5 | £150 |
| 89 | Symons,Charlie | 5 | £150 |
| 96 | Atkins,Kurtis | 4 | £125 |
| 96 | Evans,Justin | 3 | £125 |
| 96 | Gallagher,Liam | 4 | £125 |
| 96 | Jones,Zoe | 2 | £125 |
| 96 | Littler,Shaun | 4 | £125 |
| 96 | Read,Dan | 5 | £125 |
| 96 | Thomas,Sion | 2 | £125 |
| 96 | Hoggarth,Ryan | 4 | £125 |
| 104 | Artiss,Michael | 3 | £100 |
| 104 | Bloomfield,Ryan | 4 | £100 |
| 104 | Edwards,George | 3 | £100 |
| 104 | Friedlander,Shane | 3 | £100 |
| 104 | Gilitwala,Amit | 1 | £100 |
| 104 | Holmes,Jack | 3 | £100 |
| 104 | Longshaw,William | 2 | £100 |
| 104 | Mitchell,Paul | 3 | £100 |
| 104 | Simpson,Craig | 3 | £100 |
| 104 | Singleton,Joe | 4 | £100 |
| 104 | van der Reijden,Sam | 4 | £100 |
| 115 | Bailey,Adam | 3 | £75 |
| 115 | Branton,Jamie | 3 | £75 |
| 115 | Cassidy,Jamie | 2 | £75 |
| 115 | Cheevers,Luke | 3 | £75 |
| 115 | Dargue,Matthew | 3 | £75 |
| 115 | Day,David | 2 | £75 |
| 115 | Draper,Carl | 3 | £75 |
| 115 | Elcock,Dan | 2 | £75 |
| 115 | Hastings,Nicholas | 3 | £75 |
| 115 | Lonsdale,Tom | 2 | £75 |
| 115 | Roach,Connor | 3 | £75 |
| 115 | Smith,Tom | 3 | £75 |
| 115 | Twell,Ross | 2 | £75 |
| 115 | Wilson,Dan | 2 | £75 |
| 129 | Anderson,Tom | 2 | £50 |
| 129 | Burnett,Brad | 2 | £50 |
| 129 | Coltman,Bradley | 2 | £50 |
| 129 | Crawford,Adam | 2 | £50 |
| 129 | Dalton-Short,Ross | 2 | £50 |
| 129 | Hall,Rees | 2 | £50 |
| 129 | Hewson,Rob | 2 | £50 |
| 129 | Johnson,Scott | 1 | £50 |
| 129 | Maher,Ryan | 2 | £50 |
| 129 | Mallams,Stephen | 2 | £50 |
| 129 | McCann,Stuart | 2 | £50 |
| 129 | McCarthy,Ryan | 2 | £50 |
| 129 | McDonald,Ryan | 2 | £50 |
| 129 | Pennington,Jake | 2 | £50 |
| 129 | Petcher,Jack | 2 | £50 |
| 129 | Roy,Jamie | 1 | £50 |
| 129 | Sullivan,Ryan | 1 | £50 |
| 129 | Turner,Curtis | 1 | £50 |
| 129 | Walker,Martin | 2 | £50 |
| 129 | Watson,Kieran | 2 | £50 |
| 129 | West,Anthony | 1 | £50 |
| 129 | Williams,Keirion | 2 | £50 |
| 151 | Anderson,Ryan | 1 | £25 |
| 151 | Baber,Aaron | 1 | £25 |
| 151 | Bevan,Jack | 1 | £25 |
| 151 | Buckley,Dominic | 1 | £25 |
| 151 | Carr,Callum | 1 | £25 |
| 151 | Carr,David | 1 | £25 |
| 151 | Cross,Nathan | 1 | £25 |
| 151 | Dale,Scott | 1 | £25 |
| 151 | Driver,Astyn | 1 | £25 |
| 151 | Fairclough,Liam | 1 | £25 |
| 151 | Forde,Dean | 1 | £25 |
| 151 | Frowen,Shaun | 1 | £25 |
| 151 | Gallagher,Casey | 1 | £25 |
| 151 | Goffin,Callum | 1 | £25 |
| 151 | Goffin,Kieran | 1 | £25 |
| 151 | Gsellmann,Fredi | 1 | £25 |
| 151 | Hackett,Lewis | 1 | £25 |
| 151 | Halls,Bradley | 1 | £25 |
| 151 | Hamilton,Harry | 1 | £25 |
| 151 | Harris,James | 1 | £25 |
| 151 | Haxton,Gary | 1 | £25 |
| 151 | Herbert,Robbie | 1 | £25 |
| 151 | Hoefel,Tyson | 1 | £25 |
| 151 | Hofweber,Rainer | 1 | £25 |
| 151 | Hogarth,Ryan | 1 | £25 |
| 151 | Hough,Christopher | 1 | £25 |
| 151 | Jelly,Blaine | 1 | £25 |
| 151 | Jowers,Sean | 1 | £25 |
| 151 | Kershaw,Kev | 1 | £25 |
| 151 | King,Robbie | 1 | £25 |
| 151 | Lauby II,Dan | 1 | £25 |
| 151 | Lightowler,Joshua | 1 | £25 |
| 151 | Neary,Jack | 1 | £25 |
| 151 | Parker,George | 1 | £25 |
| 151 | Pellow,Rick | 1 | £25 |
| 151 | Penniall,William | 1 | £25 |
| 151 | Schindler,Martin | 1 | £25 |
| 151 | Tunnicliffe,Joshua | 1 | £25 |
| 151 | Tunstall,Lee | 1 | £25 |
| 151 | Voornhout,Bobby | 1 | £25 |
| 151 | Wallis,Callyn | 1 | £25 |
| 151 | Webers,Justin | 1 | £25 |
| 151 | West,Harry | 1 | £25 |
| 151 | Winlow,Jon-Pierre | 1 | £25 |
| 151 | Young,Joe | 1 | £25 |
PDC Youth Tour Sieger 2014
| | | |
| --- | --- | --- |
| Datum | Turnier | Sieger |
| 01.03.2014 | PDC Youth Tour 1 | Nick Kenny |
| 01.03.2014 | PDC Youth Tour 2 | Lewis Venes |
| 29.03.2014 | PDC Youth Tour 3 | Mike Zuydwijk |
| 05.04.2014 | PDC Youth Tour 4 | Dimitri van den Bergh |
| 26.04.2014 | PDC Youth Tour 5 | Sam Hewson |
| 26.04.2014 | PDC Youth Tour 6 | George Killington |
| 17.05.2014 | PDC Youth Tour 7 | Dimitri van den Bergh |
| 17.05.2014 | PDC Youth Tour 8 | James Hubbard |
| 31.05.2014 | PDC Youth Tour 9 | Adam Hunt |
| 31.05.2014 | PDC Youth Tour 10 | Nick Kenny |
| 05.07.2014 | PDC Youth Tour 11 | Dean Reynolds |
| 05.07.2014 | PDC Youth Tour 12 | Reece Robinson |
| 27.09.2014 | PDC Youth Tour 13 | Dimitri van den Bergh |
| 27.09.2014 | PDC Youth Tour 14 | Josh Payne |
| 08.11.2014 | PDC Youth Tour 15 | Keegan Brown |
| 08.11.2014 | PDC Youth Tour 16 | Dean Reynolds |
▶ Challenge Tour 2019 · 2018 · 2017 · 2016 · 2015 · ▶ Youth Tour 2014