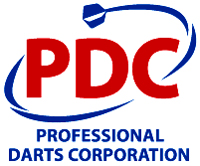 Challenge Tour
Order of Merit
Die Challenge Tour der Professional Darts Corporation (PDC) findet in der heutigen Form seit 2015 statt. Die Premiere 2014 wurde Challenge Tour genannt, 2015 benannte die PDC den Wettbewerb in Development Tour um. 2016 kehrte man zur ursprünglichen Bezeichnung Challenge Tour zurück.
Teilnahmeberechtigt sind alle Mitglieder der Professional Dart Player Association (PDPA), die keine Tour Card besitzen.
Die beiden Führenden der Rangliste, dem Challenge Tour Order of Merit, erhalten nach Abschluss der Saison eine Tour Card, die für zwei Jahre gültig ist. Die Plätze drei bis acht können kostenlos an der folgenden PDC Qualifying School teilnehmen.
2011 startete die PDC die Youth Tour für Dartspieler im Alter von 14 bis 21 Jahren. 2013 wurde sie in Challenge Tour umbenannt und die Altersgrenze auf 25 erweitert. 2014 fanden die Youth und Challenge Tour unabhängig voneinander statt. Sie wurden gemeinsam als PDC Development Tour bezeichnet. 2014 betrug das Gesamtpreisgeld der Development Tour 280.000 £. Es wurden jeweils 16 Turniere für beide Serien veranstaltet.
2015 gab es erneut einen Wechsel in der Namensgebung. Die Youth Tour wurde zur Challenge Tour und die Challenge Tour wurde zur Development Tour. 2016 war die Verwirrung komplett, als die PDC die Challenge Tour in Development Tour und die Development Tour in Challenge Tour umbenannte. Es finden insgesamt 20 Wettbewerbe an fünf Wochenenden statt.
Endstand 11. Oktober 2020
| | | |
| --- | --- | --- |
| Aktuelle Position | Name | Preisgeld |
| 1 | David Evans | £4,400 |
| 2 | Ritchie Edhouse | £3,450 |
| 3 | Keane Barry | £3,350 |
| 4 | Matthew Dennant | £3,300 |
| 5 | Scott Mitchell | £3,150 |
| 6 | Jim Williams | £2,450 |
| 6 | Robert Collins | £2,450 |
| 8 | Maikel Verberk | £2,400 |
| 9 | Kevin Doets | £2,300 |
| 10 | Jitse van der Wal | £2,150 |
| 11 | Nathan Rafferty | £1,950 |
| 12 | Richie Burnett | £1,750 |
| 13 | Scott Taylor | £1,700 |
| 14 | Andrew Gilding | £1,600 |
| 15 | Lewis Williams | £1,550 |
| 15 | Adam Huckvale | £1,550 |
| 17 | Darren Beveridge | £1,400 |
| 18 | Chas Barstow | £1,350 |
| 19 | Chris Quantock | £1,250 |
| 20 | Arjan Konterman | £1,200 |
| 21 | Eddie Lovely | £1,100 |
| 22 | Rusty-Jake Rodriguez | £1,050 |
| 22 | Scott Williams | £1,050 |
| 24 | Ryan Hogarth | £950 |
| 24 | Nick Fullwell | £950 |
| 26 | Cameron Menzies | £900 |
| 27 | James Richardson | £850 |
| 27 | James Hubbard | £850 |
| 29 | Kevin Burness | £800 |
| 29 | Brian Raman | £800 |
| 29 | Justin Hood | £800 |
| 32 | Dave Parletti | £750 |
| 32 | Niall Culleton | £750 |
| 32 | Kevin Lane | £750 |
| 35 | Christopher Bent | £700 |
| 35 | Jarred Cole | £700 |
| 35 | Jamie Clark | £700 |
| 35 | Dom Taylor | £700 |
| 35 | Graham Usher | £700 |
| 35 | Gordon Mathers | £700 |
| 41 | Cody Harris | £650 |
| 41 | Stu Wilson | £650 |
| 41 | Daniel Ayres | £650 |
| 44 | Stephen Gallimore | £600 |
| 44 | Ryan Harrington | £600 |
| 44 | Tony Newell | £600 |
| 44 | Rhys Hayden | £600 |
| 48 | Mark Walsh | £550 |
| 48 | Peter Hudson | £550 |
| 48 | Fallon Sherrock | £550 |
| 48 | Scott Marsh | £550 |
| 48 | David Ladley | £550 |
| 48 | Boris Koltsov | £550 |
| 54 | John O'Shea | £500 |
| 54 | Jake Jones | £500 |
| 54 | Greg Ritchie | £500 |
| 54 | Kevin Painter | £500 |
| 54 | Tytus Kanik | £500 |
| 59 | Lewis Pride | £450 |
| 59 | Mark Barilli | £450 |
| 59 | Diogo Portela | £450 |
| 59 | Wes Newton | £450 |
| 63 | Jamie Robinson | £400 |
| 63 | Thomas Lovely | £400 |
| 63 | Darryl Pilgrim | £400 |
| 63 | Robert Owen | £400 |
| 63 | Martin O'Boyle | £400 |
| 63 | Dave Prins | £400 |
| 63 | Richard Veenstra | £400 |
| 63 | Kevin Garcia | £400 |
| 63 | Michael Rasztovits | £400 |
| 63 | Colin Osborne | £400 |
| 63 | Jacob Gwynne | £400 |
| 63 | Brett Claydon | £400 |
| 63 | Paul Williams | £400 |
| 63 | Danny van Klompenburg | £400 |
| 77 | Owen Roelofs | £350 |
| 77 | Adrian Devine | £350 |
| 77 | Martyn Turner | £350 |
| 77 | James Duncan | £350 |
| 77 | Mark Graham | £350 |
| 77 | Kyle McKinstry | £350 |
| 83 | Daniel Day | £300 |
| 83 | Peter Mitchell | £300 |
| 83 | Ben Hazel | £300 |
| 83 | Callum Francis | £300 |
| 83 | Steve Hine | £300 |
| 83 | Jeffrey de Graaf | £300 |
| 83 | Connor Scutt | £300 |
| 83 | Ronny Huybrechts | £300 |
| 83 | Johan Engstrom | £300 |
| 83 | Danny van Trijp | £300 |
| 83 | Paul Phillips | £300 |
| 94 | Deta Hedman | £250 |
| 94 | Ian Jopling | £250 |
| 94 | Patrick Peters | £250 |
| 94 | Ben Cheeseman | £250 |
| 94 | James Hurrell | £250 |
| 94 | Rhys Griffin | £250 |
| 94 | Derek Coulson | £250 |
| 94 | Shaun Rutter | £250 |
| 94 | Carl Hamilton | £250 |
| 94 | Aden Kirk | £250 |
| 94 | Jimmy Hendriks | £250 |
| 105 | Jason Askew | £200 |
| 105 | Arron Monk | £200 |
| 105 | Luke Smith | £200 |
| 105 | Ross Twell | £200 |
| 105 | Shane Price | £200 |
| 105 | Stephen Jones | £200 |
| 105 | Carl Batchelor | £200 |
| 105 | Joshua Richardson | £200 |
| 105 | Luke Yates | £200 |
| 105 | Jamie Atkins | £200 |
| 105 | Justin Smith | £200 |
| 105 | Lee Smith | £200 |
| 105 | Robert Rickwood | £200 |
| 105 | Lee Williams | £200 |
| 105 | Stuart Dutton | £200 |
| 105 | Tonny Veenhof | £200 |
| 105 | Anthony Urmston-Toft | £200 |
| 105 | Michael Flynn | £200 |
| 105 | Adam Gawlas | £200 |
| 124 | Brian Hallas | £150 |
| 124 | Ryan Craddock | £150 |
| 124 | Thibault Tricole | £150 |
| 124 | Jamie Caven | £150 |
| 124 | Paul Holloway | £150 |
| 124 | Stephen Burton | £150 |
| 124 | Chris Landman | £150 |
| 124 | Ian Plumb | £150 |
| 124 | Martin Thomas | £150 |
| 124 | Tommy Lishman | £150 |
| 124 | Darren Armstrong | £150 |
| 124 | Liam Meek | £150 |
| 124 | Stuart White | £150 |
| 124 | David Walker | £150 |
| 124 | Terry Roach | £150 |
| 124 | Scott Darbyshire | £150 |
| 124 | Mareno Michels | £150 |
| 124 | Wessel Nijman | £150 |
| 124 | Veniamin Symeonidis | £150 |
| 143 | Derek Lumley | £100 |
| 143 | Frankie Ansell | £100 |
| 143 | Jaikob Selby-Rivas | £100 |
| 143 | Jake Carter | £100 |
| 143 | Michael Poole | £100 |
| 143 | Scott Walters | £100 |
| 143 | James Young | £100 |
| 143 | Robbie Ellis | £100 |
| 143 | Robbie Green | £100 |
| 143 | Tony Procter | £100 |
| 143 | Patrick van den Boogard | £100 |
| 143 | Roemer Mooijman | £100 |
| 143 | Shaun Carroll | £100 |
| 143 | Coni Nagi | £100 |
| 143 | Mark Frost | £100 |
| 143 | Jimmy McKirdy | £100 |
| 143 | Andy Jenkins | £100 |
| 143 | Corrine Hammond | £100 |
| 143 | Adam Mould | £100 |
| 143 | Alexander Morrison | £100 |
| 143 | Brian Woods | £100 |
| 143 | Curtis Hammond | £100 |
| 143 | Dan Read | £100 |
| 143 | Daniel Lee | £100 |
| 143 | Perry Davenport | £100 |
| 143 | John Bowles | £100 |
| 143 | Michael McCloskey | £100 |
| 143 | Toon Greebe | £100 |
| 143 | Mick Todd | £100 |
| 143 | Samuel Ridgway | £100 |
| 143 | Wilco Vermeulen | £100 |
| 143 | Wesley Plaisier | £100 |
| 143 | Jens Kniest | £100 |
| 143 | Simon Tate | £100 |
| 143 | Jack Vincent | £100 |
| 143 | Jose Justicia | £100 |
| 143 | Shane McGuirk | £100 |
| 143 | Lukas Wenig | £100 |
| 143 | Alan Norris | £100 |
| 143 | Alexander Merkx | £100 |
| 183 | Andrew Davidson | £50 |
| 183 | Chris Craven | £50 |
| 183 | Gavin Smith | £50 |
| 183 | James Lawson | £50 |
| 183 | Kieran Evans | £50 |
| 183 | Lee Whitworth | £50 |
| 183 | Mark Lawrence | £50 |
| 183 | Nick Jennings | £50 |
| 183 | Ricky Clarke | £50 |
| 183 | Thomas Gregory | £50 |
| 183 | Alex Long | £50 |
| 183 | Anoop Ramdajal | £50 |
| 183 | Gian van Veen | £50 |
| 183 | Jack Main | £50 |
| 183 | Martin Edwards | £50 |
| 183 | Steven Beasley | £50 |
| 183 | Andy Chalmers | £50 |
| 183 | Ben Davies | £50 |
| 183 | Dean Owen | £50 |
| 183 | Kevin Edwards | £50 |
| 183 | Levy Frauenfelder | £50 |
| 183 | Luke Getty | £50 |
| 183 | Steve Haggerty | £50 |
| 183 | David Adshead | £50 |
| 183 | George Cressey | £50 |
| 183 | Kevin McDine | £50 |
| 183 | Paul Rowley | £50 |
| 183 | Richie Howson | £50 |
| 183 | Ryan Furness | £50 |
| 183 | Tony Richardson | £50 |
| 183 | Evander Stevenson | £50 |
| 183 | Ian Withers | £50 |
| 183 | James Thompson | £50 |
| 183 | Justin van Tergouw | £50 |
| 183 | Mindagaus Barauskas | £50 |
| 183 | Nathan Treadgold | £50 |
| 183 | Nigel Russell | £50 |
| 183 | Richard van Zijtveld | £50 |
| 183 | Darren Johnson | £50 |
| 183 | Darren Latham | £50 |
| 183 | Dean Reynolds | £50 |
| 183 | Jamie Kelling | £50 |
| 183 | Jason Cullen | £50 |
| 183 | Leo Hendriks | £50 |
| 183 | Mark Wilson | £50 |
| 183 | Martin Bradbury | £50 |
| 183 | Patrick Lynskey | £50 |
| 183 | Tom Lonsdale | £50 |
PDC Challenge Tour Sieger 2020
| | | |
| --- | --- | --- |
| Datum | Turnier | Sieger |
| 25.01.2020 | PDC Challenge Tour 1 | Robert Collins |
| 25.01.2020 | PDC Challenge Tour 2 | Scott Mitchell |
| 26.01.2020 | PDC Challenge Tour 3 | Matthew Dennant |
| 26.01.2020 | PDC Challenge Tour 4 | Jitse van der Wal |
| 09.10.2020 | PDC Challenge Tour 5 | Keane Barry |
| 09.10.2020 | PDC Challenge Tour 6 | David Evans |
| 10.10.2020 | PDC Challenge Tour 7 | Jim Williams |
| 10.10.2020 | PDC Challenge Tour 8 | David Evans |
| 11.10.2020 | PDC Challenge Tour 9 | Ritchie Edhouse |
| 11.10.2020 | PDC Challenge Tour 10 | Kevin Doets |
▶ Challenge Tour 2020 · 2019 · 2018 · 2017 · 2016 · 2015 · ▶ Youth Tour 2014