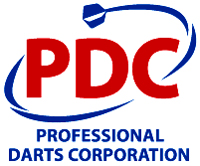 UK Open Order of Merit
Die PDC UK Open werden vom 2. bis 4. März 2018 ausgetragen. Für die Qualifikation zu diesem Turnier gibt es eine eigene Rangliste, die PDC UK Open Order of Merit.
Voraussetzung für die Teilnahme am Hauptturnier ist ein Platz unter den ersten 96 Spielern dieser Rangliste sowie ein Start bei mindestens zwei Qualifikationsturnieren.
Endstand 13. Februar 2018
| | | |
| --- | --- | --- |
| Aktuelle Position | Name | Preisgeld |
| 1 | Michael van Gerwen | £22,000 |
| 2 | Michael Smith | £19,500 |
| 3 | Krzysztof Ratajski | £15,000 |
| 4 | Corey Cadby | £13,000 |
| 5 | Gary Anderson | £10,000 |
| 6 | Rob Cross | £10,000 |
| 7 | Peter Wright | £10,000 |
| 8 | Daryl Gurney | £9,500 |
| 9 | Kim Huybrechts | £8,500 |
| 10 | Jeffrey de Zwaan | £7,000 |
| 11 | Darren Webster | £6,500 |
| 12 | Mervyn King | £6,250 |
| 13 | Zoran Lerchbacher | £5,500 |
| 14 | John Henderson | £5,500 |
| 15 | Steve Beaton | £5,500 |
| 16 | Adrian Lewis | £5,250 |
| 17 | Steve West | £5,000 |
| 18 | Jamie Lewis | £5,000 |
| 19 | David Pallett | £4,750 |
| 20 | James Wade | £4,750 |
| 21 | Justin Pipe | £4,500 |
| 22 | Jelle Klaasen | £4,250 |
| 23 | Matthew Edgar | £4,250 |
| 24 | Jonny Clayton | £4,000 |
| 25 | Jamie Hughes | £4,000 |
| 26 | Simon Stevenson | £4,000 |
| 27 | Simon Whitlock | £4,000 |
| 28 | Dave Prins | £4,000 |
| 29 | Robert Thornton | £3,750 |
| 30 | Ian White | £3,750 |
| 31 | Martin Schindler | £3,500 |
| 32 | Kyle Anderson | £3,500 |
| 33 | Gerwyn Price | £3,500 |
| 34 | James Wilson | £3,250 |
| 35 | Robert Owen | £3,250 |
| 36 | Jason Lowe | £3,000 |
| 37 | Joe Cullen | £3,000 |
| 38 | Nathan Aspinall | £2,750 |
| 39 | Keegan Brown | £2,500 |
| 40 | Alan Norris | £2,500 |
| 41 | Nathan Rafferty | £2,250 |
| 42 | Danny Noppert | £2,250 |
| 43 | Vincent van der Voort | £2,250 |
| 44 | John Goldie | £2,250 |
| 45 | David Evans | £2,250 |
| 46 | Richard North | £2,250 |
| 47 | Vincent Kamphuis | £2,000 |
| 48 | Jermaine Wattimena | £2,000 |
| 49 | Stephen Bunting | £2,000 |
| 50 | Stuart Kellett | £2,000 |
| 51 | Jose Antonio Justicia Perales | £2,000 |
| 52 | Wayne Jones | £1,750 |
| 53 | Mike Norton | £1,750 |
| 54 | Gabriel Clemens | £1,750 |
| 55 | Carl Wilkinson | £1,750 |
| 56 | Andrew Gilding | £1,750 |
| 57 | Geert Nentjes | £1,750 |
| 58 | Antonio Alcinas | £1,750 |
| 59 | Raymond van Barneveld | £1,500 |
| 60 | Michael Rasztovits | £1,500 |
| 61 | James Richardson | £1,500 |
| 62 | Dave Chisnall | £1,500 |
| 63 | Ted Evetts | £1,500 |
| 64 | Chris Dobey | £1,500 |
| 65 | Maik Langendorf | £1,500 |
| 66 | Ron Meulenkamp | £1,500 |
| 67 | Richie Burnett | £1,500 |
| 68 | Kirk Shepherd | £1,500 |
| 69 | Ricky Evans | £1,500 |
| 70 | Mark Walsh | £1,250 |
| 71 | Cody Harris | £1,250 |
| 72 | William O'Connor | £1,250 |
| 73 | Terry Jenkins | £1,250 |
| 74 | Michael Barnard | £1,000 |
| 75 | Dirk van Duijvenbode | £1,000 |
| 76 | Chris Quantock | £1,000 |
| 77 | Ryan Meikle | £1,000 |
| 78 | Bradley Brooks | £1,000 |
| 79 | Paul Nicholson | £1,000 |
| 80 | Dimitri Van den Bergh | £1,000 |
| 81 | Luke Humphries | £1,000 |
| 82 | René Eidams | £1,000 |
| 83 | Cristo Reyes | £1,000 |
| 84 | Lee Evans | £1,000 |
| 85 | René Berndt | £1,000 |
| 86 | Ryan Harrington | £1,000 |
| 87 | Robert Rickwood | £1,000 |
| 88 | Andy Jenkins | £1,000 |
| 89 | Mickey Mansell | £1,000 |
| 90 | Darren Johnson | £750 |
| 91 | Mick McGowan | £750 |
| 92 | John Part | £750 |
| 93 | Benito van de Pas | £750 |
| 94 | Luke Woodhouse | £750 |
| 95 | Brett Claydon | £750 |
| 96 | Prakash Jiwa | £750 |
| 97 | Adam Hunt | £750 |
| 98 | Robert Marijanovic | £750 |
| 99 | Jeff Smith | £750 |
| 100 | Jim Walker | £750 |
| 101 | Rees Hall | £750 |
| 102 | George Killington | £750 |
| 103 | Richie Corner | £750 |
| 104 | Kevin Garcia | £750 |
| 105 | Nicholas Bell | £750 |
| 106 | Stefan Nilles | £750 |
| 107 | Adam Huckvale | £750 |
| 108 | Mark Webster | £750 |
| 109 | Jimmy Hendriks | £750 |
| 110 | Jan Dekker | £750 |
| 111 | Diogo Portela | £750 |
| 112 | Martin Lukeman | £750 |
| 113 | Dave Ladley | £500 |
| 114 | Peter Hudson | £500 |
| 115 | Aden Kirk | £500 |
| 116 | Josh Payne | £500 |
| 117 | Max Hopp | £500 |
| 118 | Kevin Burness | £500 |
| 119 | Boris Koltsov | £500 |
| 120 | Peter Jacques | £500 |
| 121 | Jarred Cole | £500 |
| 122 | Tytus Kanik | £500 |
| 123 | Ryan Murray | £500 |
| 124 | Jamie Bain | £500 |
| 125 | Steve Lennon | £500 |
| 126 | Yordi Meeuwisse | £500 |
| 127 | Brendan Dolan | £500 |
| 128 | Mark Frost | £500 |
| 129 | Robbie Green | £500 |
| 130 | Jeffrey de Graaf | £500 |
| 131 | Barrie Bates | £250 |
| 132 | Jamie Caven | £250 |
| 133 | Steve Hine | £250 |
| 134 | Marko Kantele | £250 |
| 135 | Mark Lawrence | £250 |
| 136 | Ryan De Vreede | £250 |
| 137 | Paul Rowley | £250 |
| 138 | Jay Foreman | £250 |
| 139 | Curtis Hammond | £250 |
| 140 | Ross Smith | £250 |
| 141 | Ronny Huybrechts | £250 |
| 142 | Rhys Griffin | £250 |
| 143 | Christopher Bent | £250 |
| 144 | Mike De Decker | £250 |
| 145 | Sven Groen | £250 |
| 146 | Kevin Simm | £250 |
| 147 | Ritchie Edhouse | £250 |
| 148 | Charlie Jackson | £250 |
| 149 | Callan Rydz | £250 |
| 150 | Niall Culleton | £250 |
| 151 | Michael Plooy | £250 |
| 152 | Darren Beveridge | £250 |
| 153 | Tom Gregory | £250 |
| 154 | Jason Cullen | £250 |
| 155 | Lee Turle | £250 |
| 156 | Ricky Williams | £250 |
| 157 | Andy Boulton | £250 |
| 158 | Lee Bryant | £250 |
| 159 | Ryan Searle | £250 |
| 160 | Mark Dudbridge | £250 |
| 161 | Bernd Roith | £250 |
| 162 | Josh McCarthy | £250 |
| 163 | Scott Taylor | £250 |
| 164 | Barry Lynn | £250 |
| 165 | Tony Newell | £250 |
| 166 | Scott Dale | £250 |
| 167 | Eddie Dootson | £250 |
| 168 | Peter Mitchell | £250 |
| 169 | Brian Raman | £250 |
| 170 | Mario Robbe | £250 |
| 171 | Rusty-Jake Rodriguez | £250 |
| 172 | Nico Blum | £250 |
| 173 | Shayne Burgess | £250 |
PDC UK Open Qualifier Sieger 2018
▶ UK Open Order of Merit 2018 · 2017 · 2016 · 2015 · 2014 · 2013 · 2012
▶ UK Open