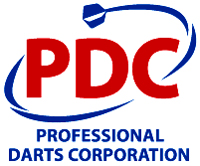 UK Open Order of Merit 2012
Die PDC UK Open wurden im Juni 2012 ausgetragen. Für die Qualifikation zu diesem Turnier gibt es eine eigene Rangliste, den PDC UK Open Order of Merit.
Voraussetzung für die Teilnahme ist ein Platz unter den ersten 96 Spielern sowie ein Start bei mindestens zwei Qualifikationsturnieren.
Endstand 7. Mai 2012
| | | | | |
| --- | --- | --- | --- | --- |
| Position | Name | Nationalität | Teiln. | Preisgeld |
| 1 | van Barneveld, Raymond | Netherlands | 4 | 14,000£ |
| 2 | Newton, Wesley | England | 8 | 13,800£ |
| 3 | Taylor, Phil | England | 2 | 12,000£ |
| 4 | Jenkins, Terry | England | 8 | 8,400£ |
| 5 | Smith, Andy | England | 8 | 8,200£ |
| 6 | van Gerwen, Michael | Netherlands | 8 | 7,400£ |
| 7 | Dolan, Brendan | Northern Ireland | 8 | 6,600£ |
| 8 | Pipe, Justin | England | 8 | 6,200£ |
| 9 | Whitlock, Simon | Australia | 8 | 6,200£ |
| 10 | Hamilton, Andy | England | 8 | 5,200£ |
| 11 | Huybrechts,Kim | Belgium | 8 | 5,200£ |
| 12 | Chisnall,Dave | England | 8 | 5,000£ |
| 13 | Winstanley, Dean | England | 8 | 4,600£ |
| 14 | Lloyd, Colin | England | 8 | 4,200£ |
| 15 | van der Voort, Vincent | Netherlands | 8 | 4,200£ |
| 16 | Thornton, Robert | Scotland | 8 | 4,000£ |
| 17 | White, Ian | England | 8 | 3,800£ |
| 18 | Smith, Michael | England | 8 | 3,800£ |
| 19 | Smith, Dennis | England | 8 | 3,800£ |
| 20 | Painter, Kevin | England | 8 | 3,600£ |
| 21 | Caven, Jamie | England | 8 | 3,600£ |
| 22 | Cullen, Joe | England | 8 | 3,400£ |
| 23 | Jones, Mark | England | 8 | 3,400£ |
| 24 | Priestley, Dennis | England | 6 | 3,200£ |
| 25 | Lewis, Adrian | England | 6 | 3,000£ |
| 26 | Hubbard,James | England | 8 | 3,000£ |
| 27 | Burnett, Richie | Wales | 7 | 2,800£ |
| 28 | Webster, Darren | England | 8 | 2,800£ |
| 29 | Howson, Richie | England | 7 | 2,600£ |
| 30 | Anderson, Gary | Scotland | 7 | 2,400£ |
| 31 | Part, John | Canada | 8 | 2,400£ |
| 32 | Dowling, Kevin | England | 7 | 2,400£ |
| | | | | |
| 33 | Jiwa,Prakash | India | 8 | 2,400£ |
| 34 | Griffiths,Shaun | England | 8 | 2,200£ |
| 35 | Osborne, Colin | England | 8 | 2,200£ |
| 36 | Scholten, Roland | Netherlands | 8 | 2,200£ |
| 37 | Baxter, Ronnie | England | 8 | 2,200£ |
| 38 | Hylton, Mark | England | 8 | 2,000£ |
| 39 | Gilding, Andrew | England | 8 | 2,000£ |
| 40 | Wade, James | England | 5 | 2,000£ |
| 41 | Klaasen, Jelle | Netherlands | 8 | 2,000£ |
| 42 | Roy, Alex | England | 8 | 1,800£ |
| 43 | Wright, Peter | Scotland | 8 | 1,800£ |
| 44 | White,Stuart | England | 8 | 1,800£ |
| 45 | Petersen,Devon | RSA | 8 | 1,800£ |
| 46 | Hudson, Peter | England | 8 | 1,800£ |
| 47 | Haines, Johnny | England | 8 | 1,800£ |
| 48 | Johnson, Darren | England | 8 | 1,600£ |
| 49 | Webster, Mark | Wales | 8 | 1,600£ |
| 50 | Kellett, Stuart | England | 8 | 1,600£ |
| 51 | Stephen, Keith J | Scotland | 8 | 1,600£ |
| 52 | Walsh, Mark | England | 8 | 1,600£ |
| 53 | O'Connor, William | Ireland | 8 | 1,600£ |
| 54 | Richardson,James | England | 8 | 1,400£ |
| 55 | Alcinas, Antonio | Spain | 8 | 1,400£ |
| 56 | Walker, Jim | Scotland | 7 | 1,400£ |
| 57 | King, Mervyn | England | 8 | 1,400£ |
| 58 | Tabern, Alan | England | 8 | 1,400£ |
| 59 | Mansell,Micky | Northern Ireland | 8 | 1,400£ |
| 60 | Brown,Andy | England | 8 | 1,400£ |
| 61 | Edgar,Matthew | England | 8 | 1,400£ |
| 62 | Rand, Scott | England | 8 | 1,400£ |
| 63 | Stomp�, Co | Netherlands | 8 | 1,200£ |
| 64 | Michels, Mareno | Netherlands | 8 | 1,200£ |
| 65 | Clark, Matt | England | 8 | 1,200£ |
| 66 | Monk, Arron | England | 8 | 1,200£ |
| 67 | Jones, Wayne | England | 8 | 1,200£ |
| 68 | Nicholson, Paul | Australia | 8 | 1,200£ |
| 69 | Henderson,John | Scotland | 8 | 1,200£ |
| 70 | Temple, Terry | England | 5 | 1,200£ |
| 71 | Hankey, Ted | England | 8 | 1,200£ |
| 72 | Beaton, Steve | England | 8 | 1,000£ |
| 72 | Cornwall, Andrew | England | 6 | 1,000£ |
| 72 | Farmer, Steve | England | 8 | 1,000£ |
| 72 | Heydon, Nigel | England | 8 | 1,000£ |
| 72 | Hunt,Adam | England | 6 | 1,000£ |
| 72 | Kelly, Liam | England | 8 | 1,000£ |
| 72 | Lewis,Jamie | Wales | 8 | 1,000£ |
| 72 | Palfreyman, Joey | England | 8 | 1,000£ |
| 72 | Parody, Dyson | Gibraltar | 8 | 1,000£ |
| 72 | Smith, Ross | England | 8 | 1,000£ |
| 72 | Smith-Neale,Adam | England | 8 | 1,000£ |
| 72 | Vos, Gino | Netherlands | 8 | 1,000£ |
| 72 | Woods,Brian | England | 8 | 1,000£ |
| 85 | Cousins, Gareth | England | 8 | 800£ |
| 85 | Finnan,Connie | Ireland | 8 | 800£ |
| 85 | Gray, Adrian | England | 8 | 800£ |
| 85 | Hill, Sam | England | 8 | 800£ |
| 85 | Jenkins, Andy | England | 2 | 800£ |
| 85 | Jones, Josh | England | 8 | 800£ |
| 85 | Ladley, Dave | England | 8 | 800£ |
| 85 | Littleton, Anthony | England | 8 | 800£ |
| 85 | McDine, Kevin | England | 8 | 800£ |
| 85 | Roith, Bernd | Germany | 8 | 800£ |
| 85 | Stephenson, Mark | England | 8 | 800£ |
| 96 | Barnard, Michael | England | 8 | 600£ |
| 96 | Bott, Jon | England | 2 | 600£ |
| 96 | Bowles, John | England | 6 | 600£ |
| 96 | Brown, Steve | England | 8 | 600£ |
| 96 | Crawley,Jason | England | 5 | 600£ |
| 96 | Evans, Steve | Wales | 8 | 600£ |
| 96 | Frost,Mark | England | 8 | 600£ |
| 96 | Greebe,Toon | Netherlands | 8 | 600£ |
| 96 | Hardy, Stephen | England | 8 | 600£ |
| 96 | Hendriks, Jerry | Netherlands | 8 | 600£ |
| 96 | Hine, Steve | England | 8 | 600£ |
| 96 | Lawrence, Mark | England | 8 | 600£ |
| 96 | Maish, Steve | England | 8 | 600£ |
| 96 | Murnan, Joe | England | 8 | 600£ |
| 96 | Ovens, Denis | England | 8 | 600£ |
| 96 | Scott, John | England | 8 | 600£ |
| 96 | Sherwood, Damien | England | 8 | 600£ |
| 96 | Todd.Mick | England | 8 | 600£ |
| 96 | West, Tony | England | 8 | 600£ |
| | | | | |
| 115 | Butcher,Gary | England | 8 | 400£ |
| 115 | Caris, Magnus | Sweden | 8 | 400£ |
| 115 | Day, Daniel | England | 8 | 400£ |
| 115 | Grubb, Steve | England | 7 | 400£ |
| 115 | Hibbert, Andrew | England | 8 | 400£ |
| 115 | Honey,Dave | England | 8 | 400£ |
| 115 | Jopling, Ian | England | 8 | 400£ |
| 115 | Kirk, Aden | England | 7 | 400£ |
| 115 | Mann, Jimmy | England | 6 | 400£ |
| 115 | Mason, Chris | England | 6 | 400£ |
| 115 | McGowan,Mick | Ireland | 8 | 400£ |
| 115 | Meaney,Paddy | Ireland | 6 | 400£ |
| 115 | Pace,Patrick | | 6 | 400£ |
| 115 | Pearce, Andy | England | 8 | 400£ |
| 115 | Rodriguez, Carlos | Spain | 8 | 400£ |
| 115 | Rosenauer, Michael | Germany | 2 | 400£ |
| 115 | Starkey, Daniel | England | 6 | 400£ |
| 115 | Thompson, Chris | England | 6 | 400£ |
| 115 | Walsh, Brandon | England | 8 | 400£ |
| 115 | Wathen, Philip | England | 8 | 400£ |
| 115 | West, Steve | England | 6 | 400£ |
| 136 | Artut, Jyhan | Germany | 4 | 200£ |
| 136 | Aubrey,Chris | England | 8 | 200£ |
| 136 | Barrow, Steve | England | 6 | 200£ |
| 136 | Bates, Barrie | Wales | 8 | 200£ |
| 136 | Birch, Nigel | England | 8 | 200£ |
| 136 | Brown,Keegan | England | 4 | 200£ |
| 136 | Dudbridge, Mark | England | 6 | 200£ |
| 136 | Duo, Dylan | Gibraltar | 6 | 200£ |
| 136 | Forrington, Karl | England | 6 | 200£ |
| 136 | Fullwell, Nick | England | 8 | 200£ |
| 136 | Harrington, Ryan | England | 6 | 200£ |
| 136 | Jackson,Matt | England | 4 | 200£ |
| 136 | Jones,Tom | England | 6 | 200£ |
| 136 | Latham, Darren | England | 8 | 200£ |
| 136 | Monk, Colin | England | 2 | 200£ |
| 136 | Moss, Ian | England | 8 | 200£ |
| 136 | Padgett,Matt | England | 6 | 200£ |
| 136 | Palmer, Andrew | England | 5 | 200£ |
| 136 | Pearson,Steven | England | 8 | 200£ |
| 136 | Perring, Martin | England | 5 | 200£ |
| 136 | Robinson,Reece | England | 8 | 200£ |
| 136 | Rooney, Keith | Ireland | 6 | 200£ |
| 136 | Shepherd, Kirk | England | 4 | 200£ |
| 136 | Smith, Dave | England | 8 | 200£ |
| 136 | Smith,Fred | England | 6 | 200£ |
| 136 | Summers, Danny | England | 4 | 200£ |
| 136 | Tedstone,Matthew | England | 6 | 200£ |
| 136 | Turnbull, John | England | 4 | 200£ |
| 136 | Turner, Martyn | England | 7 | 200£ |
| 136 | Turner,Aaron | England | 8 | 200£ |
| 136 | Veitch, Mike | Scotland | 8 | 200£ |
| 136 | White, Lee | England | 8 | 200£ |
| 136 | Whittingham,Darren | England | 8 | 200£ |
| 136 | Whitworth, Lee | England | 8 | 200£ |
| 136 | Young, James | Scotland | 8 | 200£ |
▶ UK Open Order of Merit 2018 · 2017 · 2016 · 2015 · 2014 · 2013 · 2012
▶ UK Open