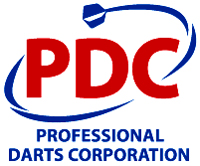 Players Champion­ship
Order of Merit
Die Ergebnisse der Players Championship Turniere werden in einer eigenen Rangliste erfasst, der Players Championship Order of Merit. Die neue Serie begann am 25. Februar 2021 im Rahmen der PDC Super Series.
Die 64 besten Spieler bestritten anschließend das große Finale in Minehead. Es wurde vom 26. bis 28. November 2022 ausgetragen und findet zum 15. Mal statt.
Endstand 5. November 2022
| | | |
| --- | --- | --- |
| Aktuelle Position | Name | Preisgeld |
| 1 | Damon Heta | £82,750 |
| 2 | Luke Humphries | £71,250 |
| 3 | Nathan Aspinall | £68,500 |
| 4 | Dirk van Duijvenbode | £67,750 |
| 5 | Rob Cross | £66,500 |
| 6 | Michael Smith | £65,750 |
| 7 | Dave Chisnall | £61,500 |
| 8 | Gerwyn Price | £56,250 |
| 9 | Peter Wright | £55,750 |
| 10 | Joe Cullen | £51,500 |
| 11 | Josh Rock | £50,250 |
| 12 | Martin Schindler | £47,250 |
| 13 | Ryan Searle | £46,500 |
| 14 | Danny Noppert | £44,500 |
| 15 | Krzysztof Ratajski | £41,750 |
| 16 | Andrew Gilding | £40,500 |
| 17 | Adrian Lewis | £38,250 |
| 18 | Jose de Sousa | £37,250 |
| 19 | James Wade | £37,000 |
| 20 | Stephen Bunting | £37,000 |
| 21 | Chris Dobey | £37,000 |
| 22 | Michael van Gerwen | £36,250 |
| 23 | Kim Huybrechts | £35,250 |
| 24 | Jonny Clayton | £34,750 |
| 25 | Brendan Dolan | £34,500 |
| 26 | Scott Williams | £33,000 |
| 27 | Dimitri Van den Bergh | £33,000 |
| 28 | Gabriel Clemens | £31,750 |
| 29 | Daryl Gurney | £30,000 |
| 30 | Matt Campbell | £29,250 |
| 31 | Jim Williams | £28,750 |
| 32 | Callan Rydz | £27,750 |
| 33 | Madars Razma | £27,750 |
| 34 | Mike De Decker | £27,500 |
| 35 | Steve Beaton | £26,500 |
| 36 | Keegan Brown | £26,500 |
| 37 | Gary Anderson | £26,250 |
| 38 | Martin Lukeman | £25,500 |
| 39 | Alan Soutar | £25,000 |
| 40 | Jermaine Wattimena | £24,500 |
| 41 | John O'Shea | £24,500 |
| 42 | Raymond van Barneveld | £24,250 |
| 43 | Ryan Meikle | £23,750 |
| 44 | Geert Nentjes | £23,500 |
| 45 | Jamie Hughes | £23,250 |
| 46 | Mensur Suljovic | £23,250 |
| 47 | Danny Jansen | £22,750 |
| 48 | Keane Barry | £22,750 |
| 49 | Ricky Evans | £22,500 |
| 50 | William O'Connor | £22,000 |
| 51 | Simon Whitlock | £22,000 |
| 52 | Mervyn King | £22,000 |
| 53 | Vincent van der Voort | £21,500 |
| 54 | Cameron Menzies | £20,750 |
| 55 | Rowby-John Rodriguez | £20,750 |
| 56 | Ross Smith | £20,500 |
| 57 | Ryan Joyce | £20,500 |
| 58 | Niels Zonneveld | £20,250 |
| 59 | Ritchie Edhouse | £20,000 |
| 60 | Kevin Doets | £20,000 |
| 61 | Mickey Mansell | £18,750 |
| 62 | Martijn Kleermaker | £18,750 |
| 63 | Nathan Rafferty | £18,250 |
| 64 | Ricardo Pietreczko | £18,000 |
| 65 | Gian van Veen | £17,500 |
| 66 | Mario Vandenbogaerde | £17,250 |
| 67 | Andy Boulton | £17,250 |
| 68 | Steve Lennon | £17,000 |
| 69 | Florian Hempel | £16,000 |
| 70 | Boris Krcmar | £16,000 |
| 71 | Jeff Smith | £15,750 |
| 72 | Connor Scutt | £15,500 |
| 73 | John Henderson | £15,500 |
| 74 | Luke Woodhouse | £15,000 |
| 75 | Joe Murnan | £15,000 |
| 76 | Ian White | £15,000 |
| 77 | Adam Gawlas | £14,750 |
| 78 | Shaun Wilkinson | £14,750 |
| 79 | Scott Waites | £14,750 |
| 80 | Berry van Peer | £14,500 |
| 81 | Richie Burnett | £14,500 |
| 82 | Ron Meulenkamp | £14,250 |
| 83 | George Killington | £14,250 |
| 84 | Ted Evetts | £14,000 |
| 85 | Darius Labanauskas | £14,000 |
| 86 | Max Hopp | £13,750 |
| 87 | Gordon Mathers | £13,750 |
| 88 | Radek Szaganski | £13,500 |
| 89 | Brian Raman | £13,500 |
| 90 | Jeffrey de Zwaan | £13,000 |
| 91 | Maik Kuivenhoven | £13,000 |
| 92 | Steve West | £12,750 |
| 93 | Lee Evans | £12,750 |
| 94 | Scott Mitchell | £12,500 |
| 95 | James Wilson | £12,000 |
| 96 | Krzysztof Kciuk | £12,000 |
| 97 | Lewy Williams | £11,750 |
| 98 | Karel Sedlacek | £11,500 |
| 99 | Peter Hudson | £11,250 |
| 100 | Damian Mol | £11,250 |
| 101 | Jamie Clark | £11,000 |
| 102 | Danny Baggish | £10,500 |
| 103 | Jon Worsley | £10,500 |
| 104 | Tony Martinez | £10,250 |
| 105 | Luc Peters | £10,000 |
| 106 | Jimmy Hendriks | £10,000 |
| 107 | Jack Main | £9,500 |
| 108 | Jose Justicia | £9,500 |
| 109 | Stephen Burton | £9,250 |
| 110 | Geert De Vos | £9,000 |
| 111 | Devon Petersen | £8,750 |
| 112 | Eddie Lovely | £8,750 |
| 113 | Jason Lowe | £8,750 |
| 114 | Boris Koltsov | £8,750 |
| 115 | Kevin Burness | £8,250 |
| 116 | Robert Owen | £8,000 |
| 117 | Ross Montgomery | £7,750 |
| 118 | Danny van Trijp | £7,500 |
| 119 | Brett Claydon | £7,500 |
| 120 | Nick Fullwell | £7,250 |
| 121 | Rusty-Jake Rodriguez | £7,250 |
| 122 | Jules van Dongen | £6,750 |
| 123 | Darren Webster | £6,500 |
| 124 | Jason Heaver | £6,500 |
| 125 | Bradley Brooks | £6,250 |
| 126 | Pete Burgoyne | £6,000 |
| 127 | Jake Jones | £5,750 |
| 128 | William Borland | £5,000 |
| 129 | John Michael | £4,750 |
| 130 | Matthew Edgar | £4,250 |
| 131 | Gary Blades | £4,250 |
| 132 | Jim McEwan | £4,000 |
| 133 | David Evans | £3,750 |
| 134 | Adam Hunt | £3,500 |
| 135 | Kenny Neyens | £3,250 |
| 136 | Thibault Tricole | £3,250 |
| 137 | Scott Marsh | £3,250 |
| 138 | Wesley Plaisier | £2,750 |
| 139 | David Pallett | £2,750 |
| 140 | Lukas Wenig | £2,750 |
| 141 | Michael Unterbuchner | £2,750 |
| 142 | John Brown | £2,250 |
| 143 | Steve Haggerty | £2,250 |
| 144 | Stu Wilson | £2,250 |
| 145 | Nathan Girvan | £2,000 |
| 146 | Vladimir Andersen | £2,000 |
| 147 | Dan Read | £1,500 |
| 148 | Jim Moston | £1,500 |
| 149 | Colin Osborne | £1,500 |
| 150 | Darren Penhall | £1,250 |
| 151 | Glen Durrant | £1,250 |
| 152 | Owen Roelofs | £1,250 |
| 153 | Christian Kist | £750 |
| 154 | Jurjen van der Velde | £750 |
| 155 | Thomas Lovely | £750 |
| 156 | Jeremy van der Winkel | £750 |
| 157 | Zoran Lerchbacher | £750 |
| 158 | Gavin Carlin | £750 |
| 159 | Graham Hall | £750 |
| 160 | Jacques Labre | £750 |
| 161 | Leighton Bennett | £750 |
| 162 | Steven Noster | £750 |
| 163 | Carlo van Peer | £750 |
PDC Players Championship Sieger 2022
| | |
| --- | --- |
| Turnier | Sieger |
| Players Championship 1 | Luke Humphries |
| Players Championship 2 | Peter Wright |
| Players Championship 3 | Joe Cullen |
| Players Championship 4 | Joe Cullen |
| Players Championship 5 | Damon Heta |
| Players Championship 6 | Jim Williams |
| Players Championship 7 | Gerwyn Price |
| Players Championship 8 | M. van Gerwen |
| Players Championship 9 | Danny Jansen |
| Players Championship 10 | M. van Gerwen |
| Players Championship 11 | Ryan Searle |
| Players Championship 12 | D. van Duijvenbode |
| Players Championship 13 | Nathan Aspinall |
| Players Championship 14 | Michael Smith |
| Players Championship 15 | Michael Smith |
| Players Championship 16 | Michael Smith |
| Players Championship 17 | Scott Williams |
| Players Championship 18 | D. van Duijvenbode |
| Players Championship 19 | Danny Noppert |
| Players Championship 20 | Adrian Lewis |
| Players Championship 21 | Brendan Dolan |
| Players Championship 22 | Nathan Aspinall |
| Players Championship 23 | Keegan Brown |
| Players Championship 24 | Rob Cross |
| Players Championship 25 | Dave Chisnall |
| Players Championship 26 | Damon Heta |
| Players Championship 27 | Rob Cross |
| Players Championship 28 | Josh Rock |
| Players Championship 29 | Gerwyn Price |
| Players Championship 30 | James Wade |
▶ PC Order of Merit 2023 · 2022 · 2021 · 2020 · 2019 · 2018 · 2017 · 2016